2nd Floor Samurais (Kensho Kuma x Orukusaki) have recruited some of the deadliest swordzmen they know to bring a high quality Hip Hop event. It's going down 09/05 @the Showdown in SF, and of course it's free; we guarantee the absolute finest in independent lyricism, production, and hustle. Flier designed by Marcus Murray.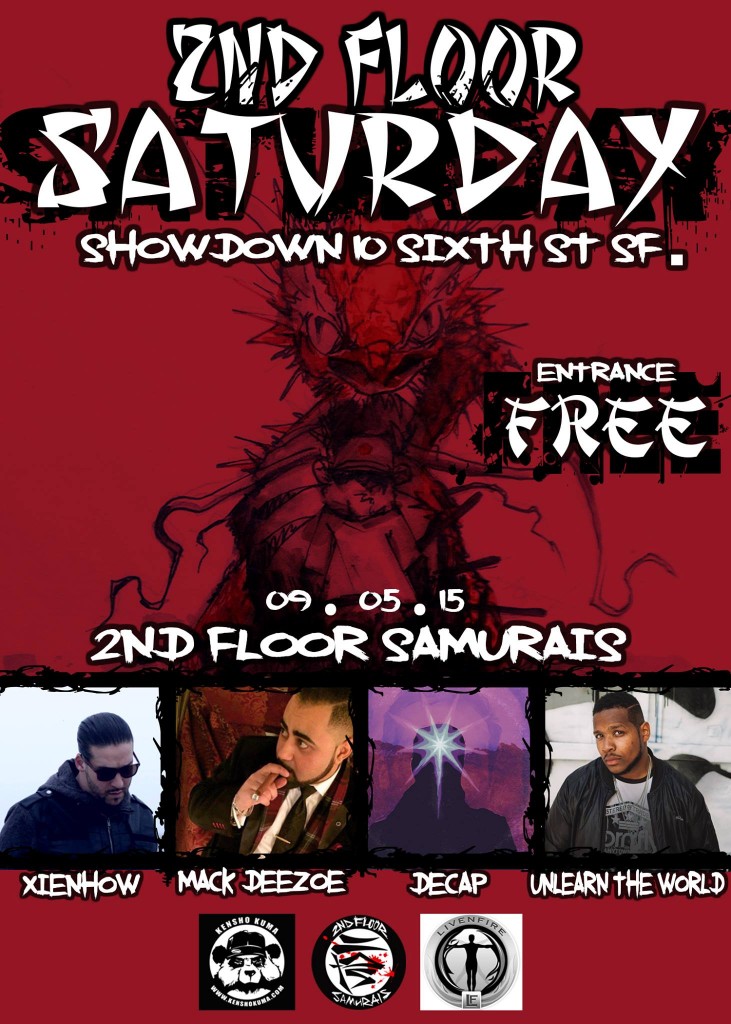 These are the ronins that we reached out to and are confirmed:
Xienhow– veteran emcee formerly of Forensic Science, workaholic videographer, entrepreneur, Livenfire president..
Decap– ingenious yet humble producer who has worked with Talib Kweli, Bone Thugs, Masta Ace, Snoop.. currently prepping his solo album..
Unlearn the World– a MC's MC.. a highly versatile and skilled lyricist who'll gain any knowledgeable Hip Hopper as a fan.

Mack Deezoe– a MC who'll teach you the difference between "swag" and "class."