Rymeezee is a San Francisco MC I've know since the late nineties, and he was featured on my first debut cassette. It's reassuring to witness an artist withstand the test of time, strengthen his grind, and continue developing. He is not only an emcee with an expansive catalog, but a fashion brand designer/ owner, juvenile justice case manage and a father of three boys.
Return of the Cypher will proudly have him as the featured performer on 01/31/16. Yours truly will be on hosting duties, alongside DJ Kevvy Kev, the Gem Stone Band, and all of our usual cast of dope characters.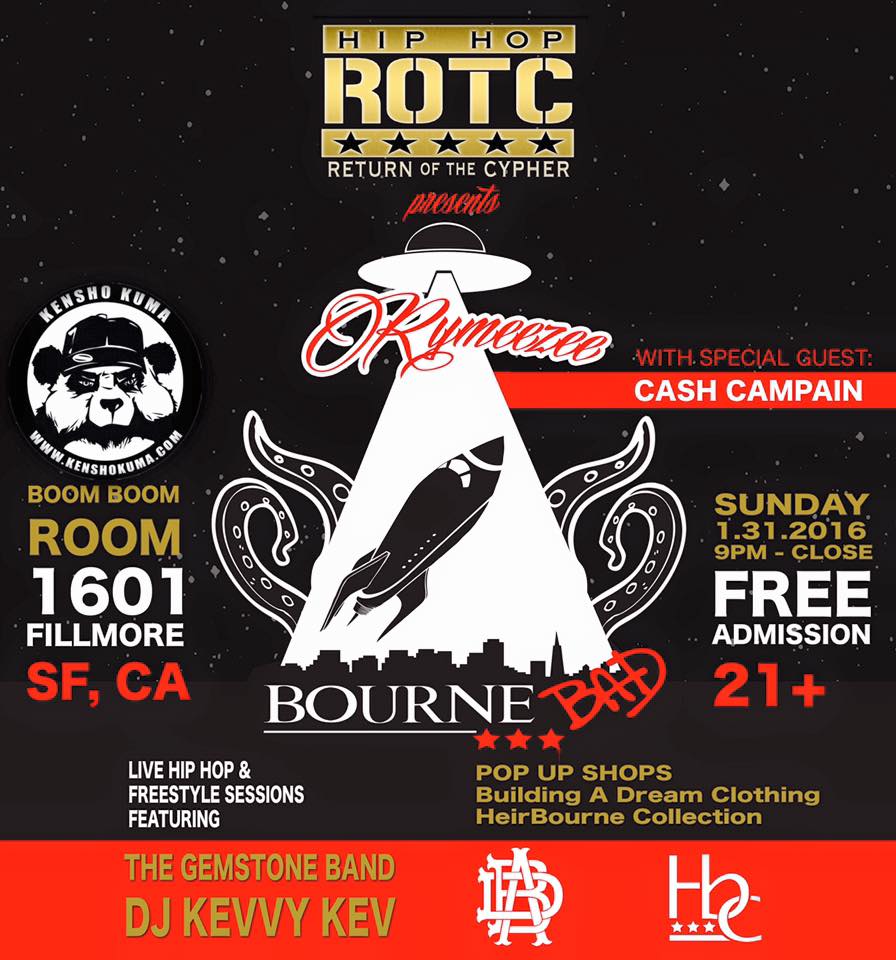 "Pyrex poetry with potency of potpourri/ I know they feel it in the big cities overseas"
02/03 Update: Event went wonderful.. it's really refreshing to see artists we book at ROTC come through with hella people, bring their own cameraman, and then upload the performance video within few days..